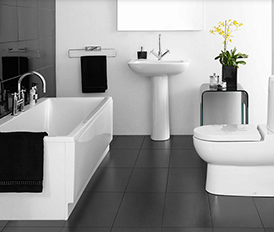 Specialized custom homes require exceptional service and attention to detail. Rike Plumbing will provide exquisite plumbing expertise with installation, design and annual maintenance for new home builds, custom projects and other related craftsmanship. Successful achievements of such projects is attributed to healthy working relations with our esteemed customers by exercising cooperative and effective communication.
RIKE Plumbing focuses on a comprehensive approach in designing, building and maintaining the installed plumbing systems by working in tandem with new home builders. RIKE accentuates the importance of identifying potential issues early to avoid structural damage and save on costly repair service.
To build a unique and superior custom home, one must choose high-caliber products. Rike Plumbing is devoted to providing the highest quality plumbing supplies from wholesalers such as, Emco, Wolseley, Frontier and B.A. Robinson. With the foundations of competent, diligent, highly qualified tradesmen who exert remarkable work ethics, a sense of pride emanates with RIKE Plumbing.