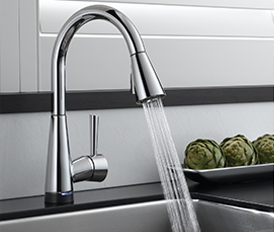 From fixing leaks to fitting furnaces, residential plumbing covers a wide variety of services required by households both old and new. Each service provided demands a combination of technical expertise combined with situational awareness. And when it comes to plumbing for new homes under construction, it also requires a a great deal of co­ordination to get the job done quickly and efficiently.
RIKE Plumbing has been involved in a wide variety of residential plumbing projects in the past which have included everything from fixing leaks, clearing drains, installing hot water tanks and furnaces as well as renovations which include removal of existing fixtures and installation of new ones. The company has also been involved in planning and providing affordable heating solutions for new homes, installing water lines and drain lines among others. It also provides its customers with solutions for a heating source such as converting furnaces, providing load calculations for their heaters, and the designing and installation of boiler systems. Apart from maintaining a lead in crew expertise, RIKE plumbing also ensures the longevity of its projects by using some of the best plumbing supplies available from leading distributors like B.A. Robinson, Wolseley, EMCO, Frontier and others.
The company also provides emergency residential plumbing services for fixing uncontrollable leaks, damaged pipes and broken fixtures. All of the repairs are done in the least obtrusive way possible to ensure minimum collateral damage. From licensed experts and world class products, to timely support at competitive prices, the reasons to choose RIKE plumbing are endless.